What's On Your Mind?
This visual mapping of the mind showcases a little of what happens when someone asks me "What's on your mind?" and I hardly know where to start. It's for all of us creatives who live life in a wonderful, chaotic swirl of thought, perception, and curiosity.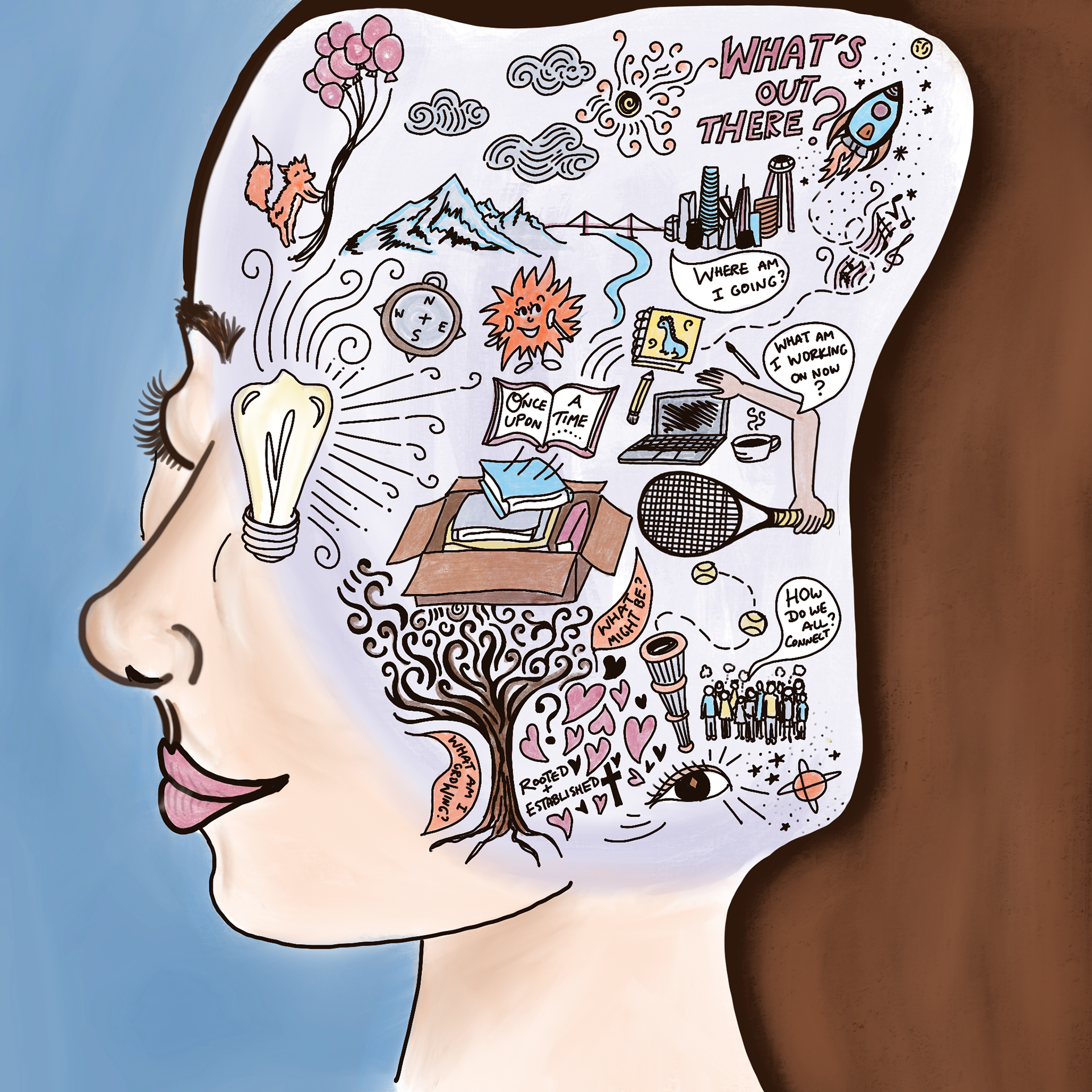 When someone asks, "What's on your mind?", and I don't really know where to begin.